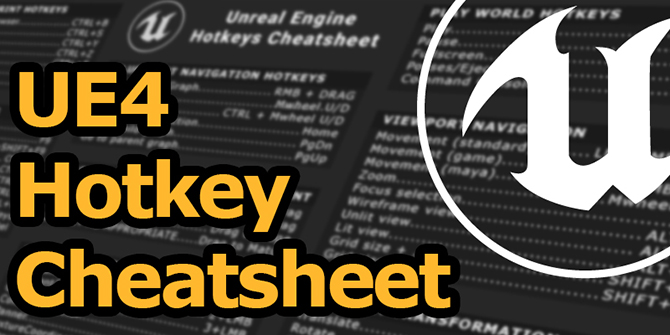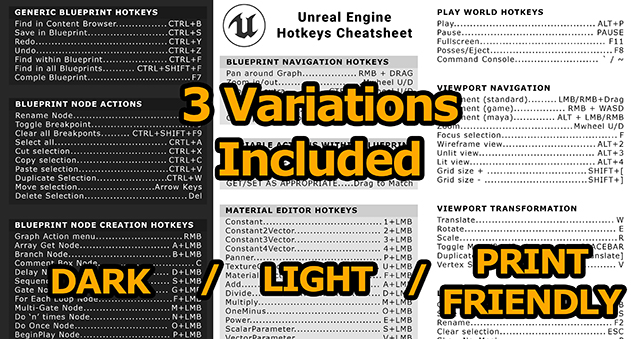 Unreal Engine Hotkey Cheatsheet:


This is a series of high quality PDF 'cheatsheets' for use with Unreal engine 4.0.

Packed full of useful hotkey shortcuts for use in viewports, blueprints, material editors, level editors, cameras and general use

Comes in three different styles so you can choose which suits you best: Dark, Light or Printer friendly.

International A4 paper sized format so that it can be easily printed to be placed in an easy to glance area of your workstation.

Requires: Unreal Engine 4.0 (any build)

Reccomended for Beginner - Pro.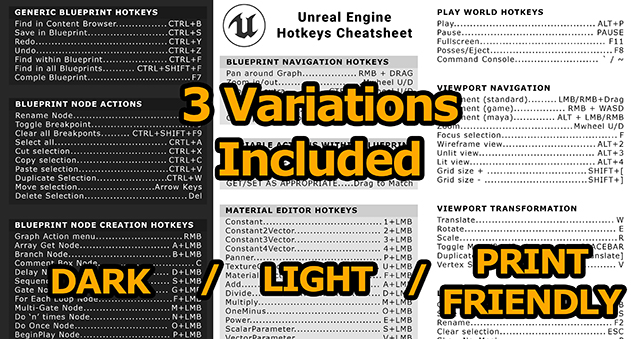 Available for free or pay what you want, all variants dark/light/print at A4 format 3508 x 2480 resolution PDF files via gumroad, cubebrush or artstation.
Alternatively, direct links are also available below.